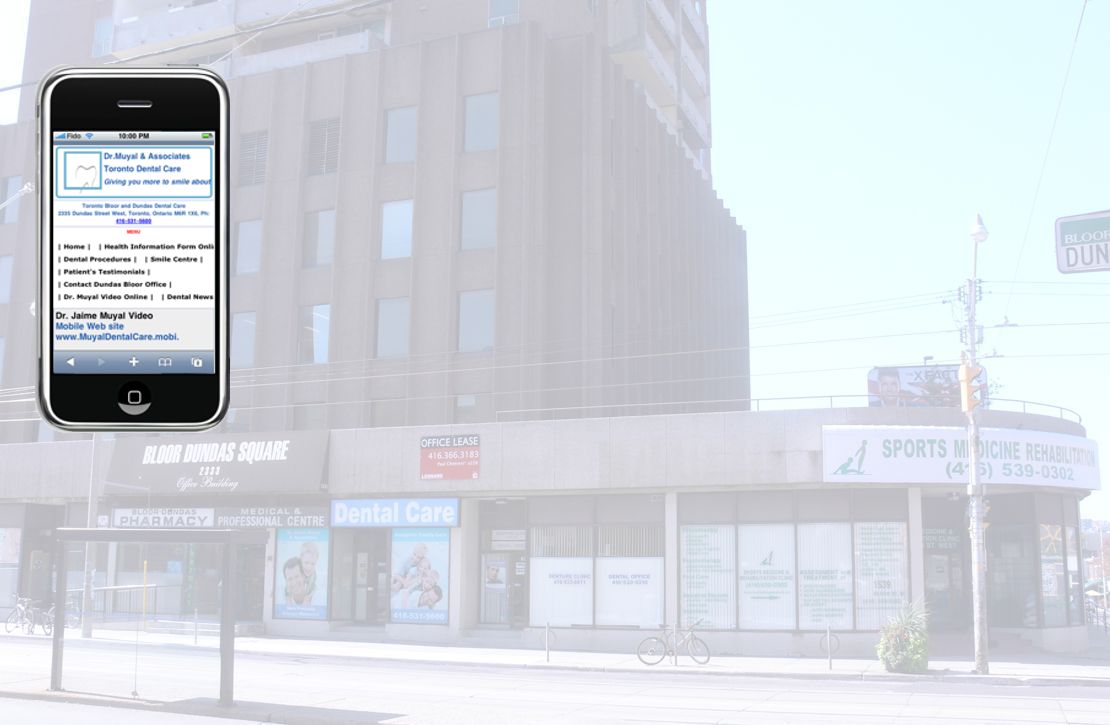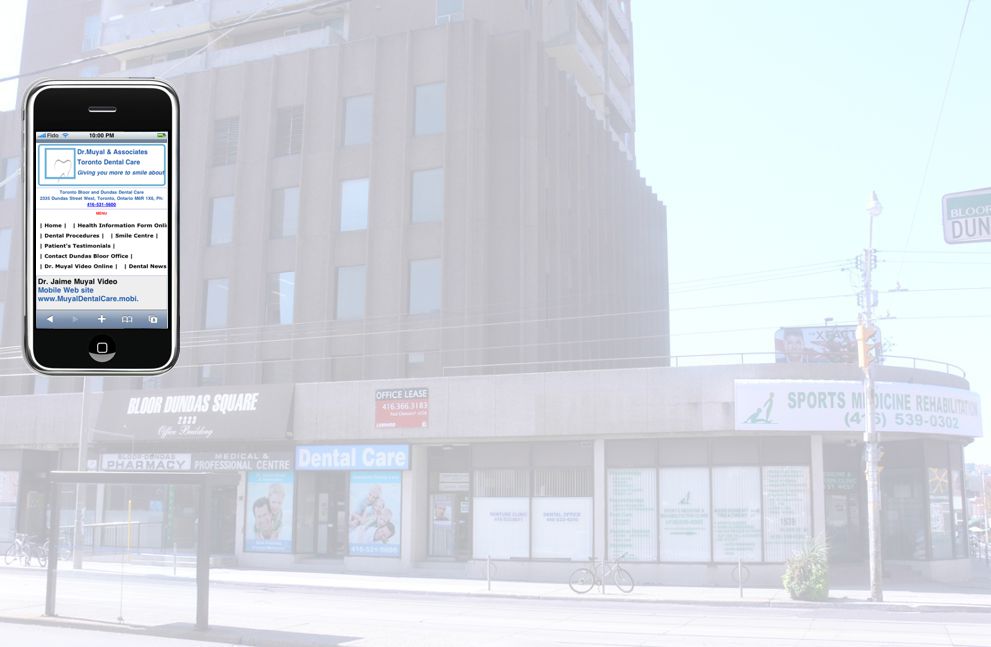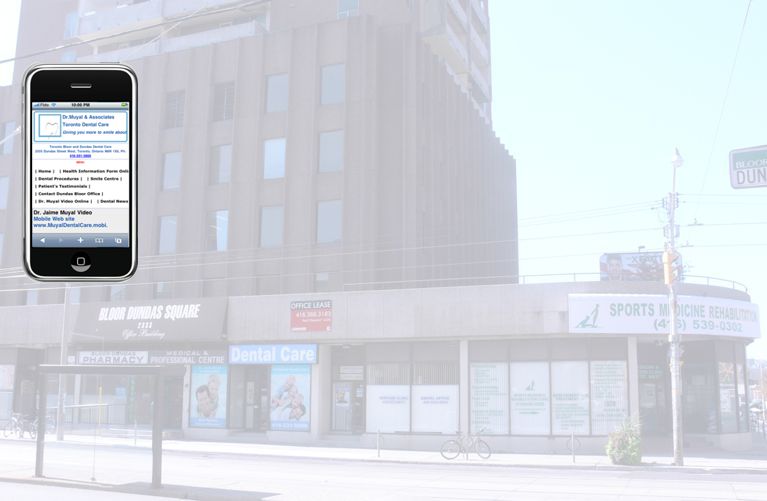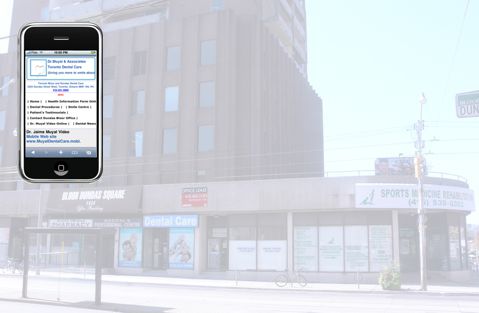 Dr. Jaime Muyal,
a Dental Surgeon &amp Cosmetic Dentist
at Dundas West Subway Station in Toronto.
Dental Care in Bloor-Dundas Square Bldg.,
2335 Dundas Street West, Toronto,
Ontario, M6R 1X6
Ph: 416-531-5600
Use your Smart phone to visit www.MuyalDentalCare.mobi and request your appointment online 24/7.
Explore Muyal Dentistry and the first-time patients may fill and submit Patients' Information Form Online.
For Dental Implants and Cosmetic Dentistry in Toronto. www.cosmetic-dentist.name /is Dr. Muyal
Bloor-Dundas-Square Building is across the intersection from Dundas Street West Subway Station.