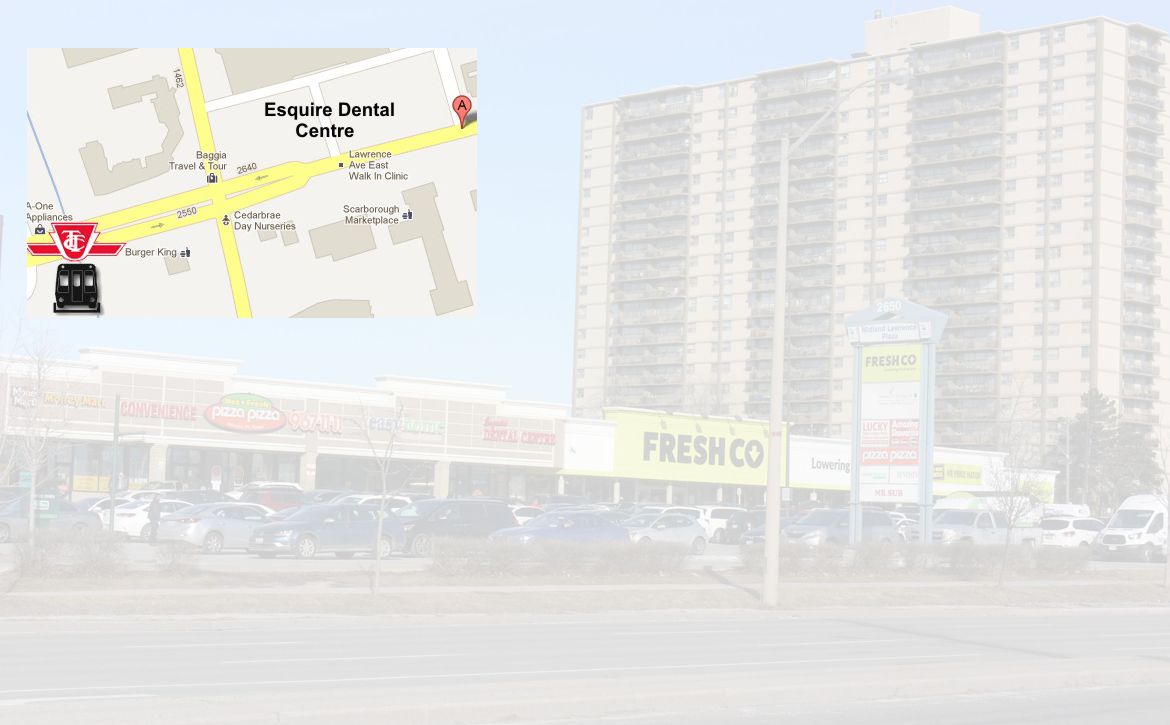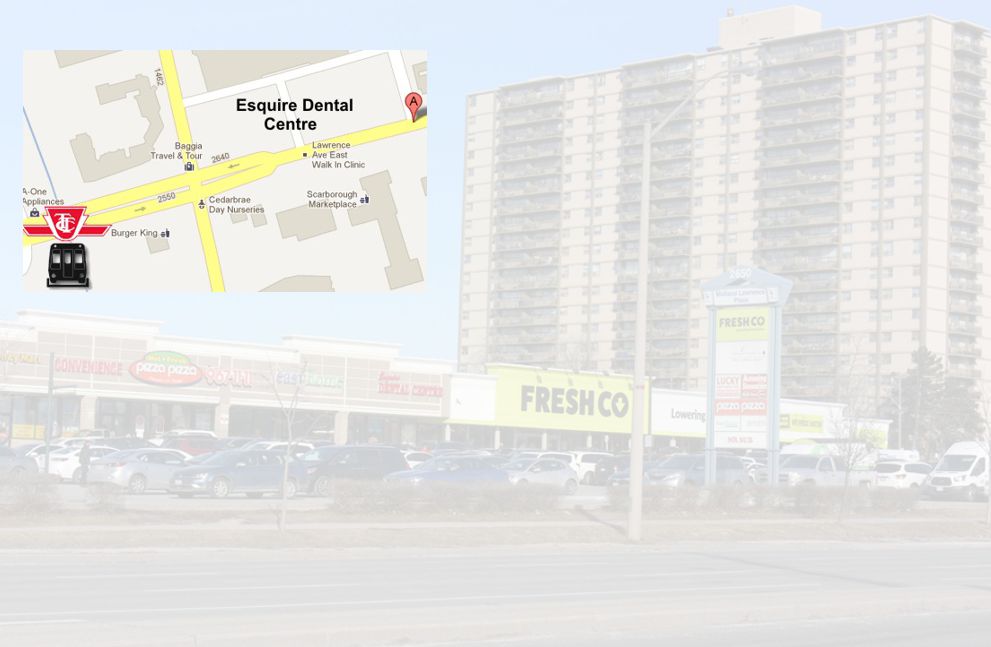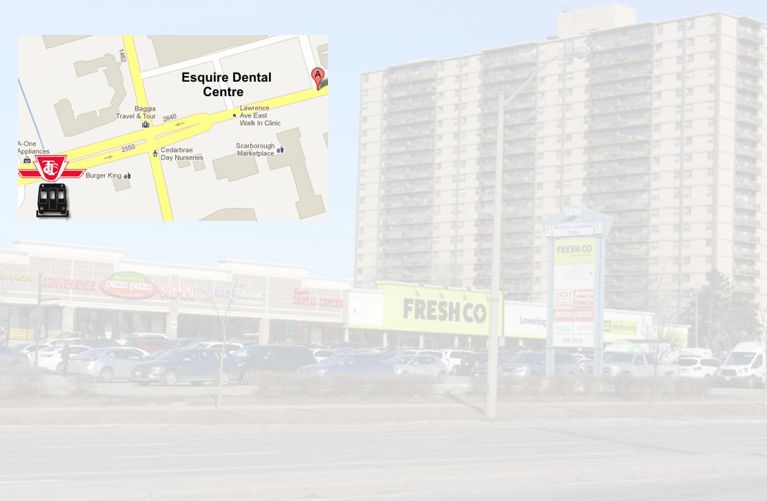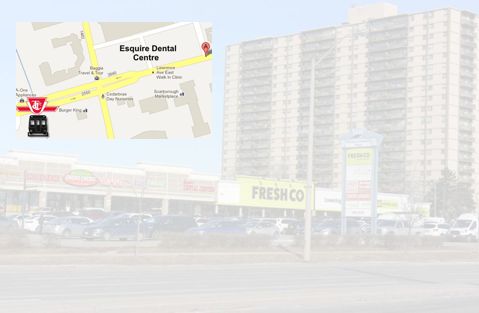 Esquire Dental Centre

in Scarborough

is Family and Cosmetic Dentistry.
2650 Lawrence Ave. E. #6D, FreshCo Plaza at Midland, Scarborough, ON, M1P 2S1
New Patients Phone Number : 416 203-1434
Esquire Dental Centre is a family & cosmetic practice that offers orthodontic, implant and nitrous oxide (laughing gas) sedation services to adults and children. Dr. Awadalla has over 39 years of clinical experience, to enhance or restore any smile to its natural beauty.
Esquire Dental Centre has the most enticing Web site for those looking for a dentist with long experience in cosmetic and orthodontic dentistry and dental implants. Unlike dentists that rely on template Web site, Dr. Ashraf Awadalla offers a unique testimony in the pictures and textual description of each dental case. If you have been looking for a cosmetic or orthodontic dentist with a long experience, who has had many patients like you, Dr. Awadalla's Esquire Dental website with orthodontic, cosmetic and implant cases is a must-see!